click the image below to watch our Indiegogo video!
x x x x x x x x x x x
how it works
x x x x x x x x x x x
FORMULA
Our formula combines the following ingredients for the most effective itch relief without the drying effect of some other relief products that contain ammonia.
Benzocaine – sometimes used for tooth and throat pain, this is a powerful yet mild topical pain reliever.
Commonly used to relieve itchy bites, but also can be found in a variety of products such as cough relief topical rubs. It works by slowing bacteria growth and cooling the skin.
Commonly used in mouthwash, this safe and effective compound kills germs, relieves pain and helps to relieve the occurrence of infection.
x x x x x x x x x x x
BUT WAIT... THERE'S MORE!
Our powerful topical ointment is combined with the natural yet scientifically proven method of pressing an "x" into your bite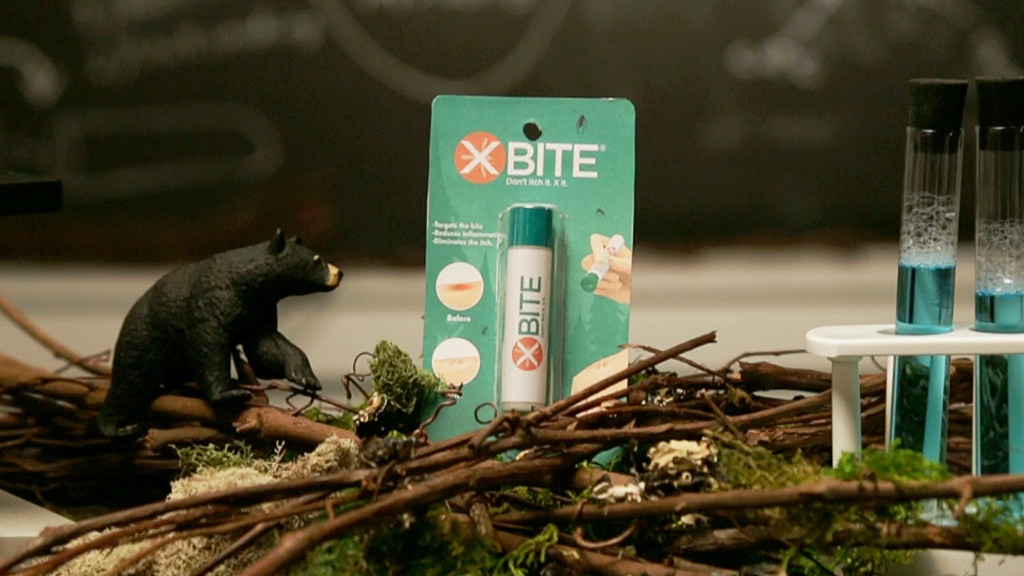 X Bite is a patented anti-itch innovation that uses a dual action process to cure your worst bug bites fast. First, an "X" tip applicator is pressed into the bite, a scientifically proven method that displaces the potency of the insect's saliva. Simultaneously, a powerful antihistamine ointment is applied through the "X" directly onto the bite. This winning combination is the only one of its kind ever.
We wanted to make a product that would work for people who love being outside, from experienced campers to first time fishers. We've designed X Bite to be small, portable and sturdy so you can take it with you no matter where the summer takes you. Plus, with a modern sleek design, no matter what you're doing people will assume you know what you're doing. Even if you don't.
In addition to helping you enjoy your time outdoors, we want to do our part to fight mosquito borne illness. Did you know that nearly half of the world's population is at risk for Malaria exposure? Each year, hundreds of millions of people contract the disease. With each purchase of X Bite, we intend to contribute a portion to help fight this curable disease.